​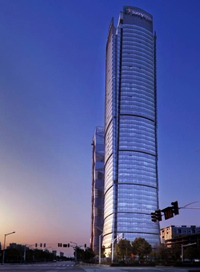 ​Rosewachem, the branch company of Rosewa Holding Group Co., Ltd. and we are specialty in working different science and technology fields. And Rosewachem is one of our professional team, leading the way in fine chemicals and Pharma sourcing in China, providing efficient service in synthesis and highly quality products for chemists and Pharma Company all over the word.
Now Rosewachem has already established a long term technological cooperation with famous pharmaceutical colleges and research institutes in China, providing kinds of fine and a unique range of chemicals and Pharma products from kilos to bulk quantity.
Due to depth of knowledge and experience, combined with our R&D and laboratory, enable us to keep you ahead of your competition.
Rosewachem will be a good deserved sourcing partner, taking the time to understand your needs and offering you highly profit during international business. We are looking forward to any of your interests and we believed that your satisfaction is always the first concern for us.